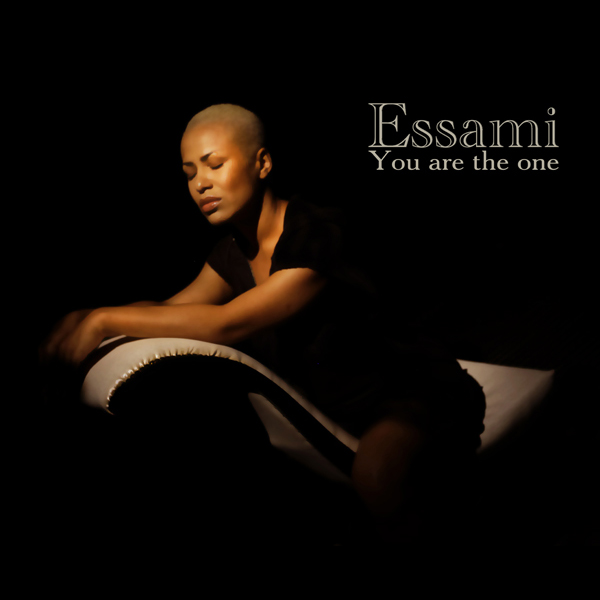 Essami is a new name of Gaitana with which work on her new musical project began. «You are the one» is the first trek of ten new composition which united under the name «I am Essami». This concert program creates in London and Los Angeles with the participation of very talented musicians and arrangers.
Recording of the Essami's song «You are the one» took place in London at RAK Studios in a team of friends who created an unique musical atmosphere. Guitarist and composer David Saw recalls the track recording period with warmth and enthusiasm. Composer and arranger Jonathan Quarmby shared his impressions:
"When Gaitana arrived in London to write down song with David and me it's at once become understandably that she is absolutely amazing, great singer, with whom us have ever had to work. We have wrote down «You are the one» together at the first day. I remember when she was singing we were impressed - it was so amazing! She added in that seem to be simple song much deeper meaning. It was a big honor to spend time with her. I hope that soon we can do it again."
The trak «You are the one» was made by Everton Nelson with the string orchestra (Björk, Jamiroquai) and drummer Ian Thomas (Sting, Eric Clapton, Tom Jones, Elton John), and, of course, magnificent RAK Studios (London), which become a second home for the whole team during the time of creating the track «You are the one».
On track «You are the one» already filmed video which shooting took place in London and Kiev. You can see it very soon and for now you can hear «You are the one» on the radio and the official channel Lavina Music in YouTube.
To hear a new Essami's song "You are the one" you can on the link:
Essami - You are the one