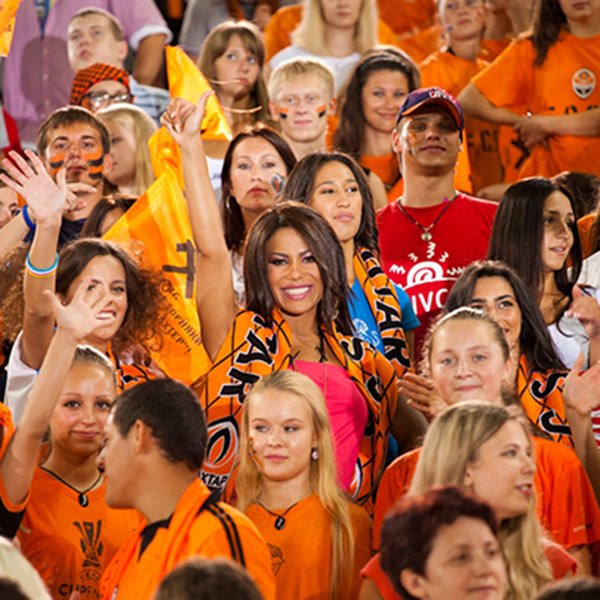 On May 22, Gaitana opened a gala concert at RSC 'Metalist'on the occasion of the early championship of the FC 'Shakhtar', which for the twelfth time became the champion of Ukraine in football.
A great show, incredible atmosphere, energetic dancing and a sense of unity throughout the concert - such words can characterize this performance.
"Footballers, coaching staff and tens of thousands of fans along with the singer danced and sang their favorite hits.
Traditional for Gaitana was the performance at the stadium of the song "Ukraina! Budmo!" and the famous " Shakhtar - chempion!", which is a kind of unofficial anthem of the club.
Incidentally, the singer's image was also interesting: a bright makeup and an orange suit that was harmoniously combined with designer shoes from Andre Tan.
YouTube: Gaitana - Україно! Будьмо!
YouTube: Gaitana - Шахтер Чемпион