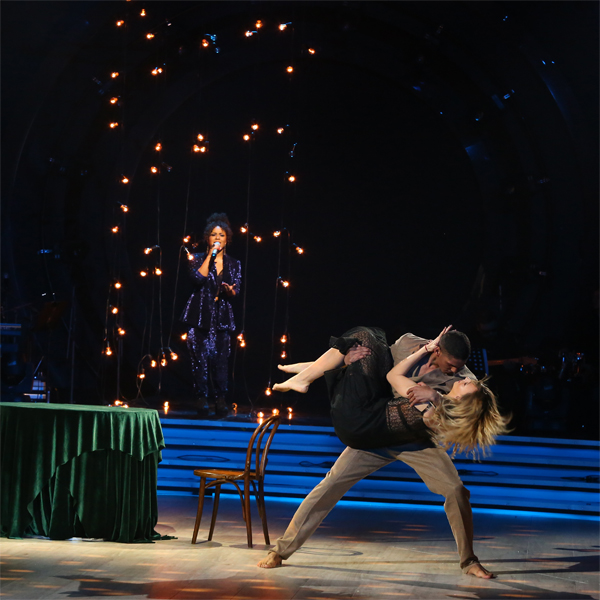 Last Sunday in live broadcast of the 5th season of the show the singer along with Lesya Nikitiyk and her partner Maxym Yezhov created a full-fledged theatrical performance with the flurry of real emotions.
The dancing couple demonstrated the lyrical conteporary under the musical accompaniment of the famous hit "Ne ydy" performed by Gaitana. Gaitana managed not only to satisfy her fans with the live performance of the composition, but also helped the celebrity couple to get to the semifinal.
Everything was in harmony there: the incredibly sensual singer's voice, well-chosen images and acting game - nothing superfluous, everything is simple and exquisite.
"Ne ydy" – is not a simple song, both in terms of performance and its perception. Although, I have already performed it for many times, I'm happy I could sing «Ne ydy» again on this scene and become part of a grand show ", - commented the singer.
YouTube - Lesya Nikitiyk, Maxym Yezhov and Gaitana. TV project "Tantsi z zirkamy". 5th season